Ciao, potete contattarmi inviandomi un messaggio di posta elettronica oppure lasciando un commento.
If you would like to contact me, send me an e-mail or leave a comment. No press release and no spam.

A causa di un elevato numero di commenti spam, purtroppo non posso garantire che i commenti legittimi vengano approvati immediatamente. Abbiate un po' di pazienza che entro un paio di giorni dovreste vederli.  Scusatemi per il ritardo.
Se desiderate inserire della pubblicità su questo sito, potete mandarmi un e-mail.
Alcuni articoli non sono stati scritti da me, questi sono di proprietà dei rispettivi autori che mi hanno lasciato la possibilità di inserirli nel blog.
Non inviate spam, non mandatemi comunicati stampa.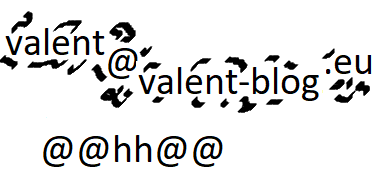 I contenuti di questo sito seguono la common creative: attribuzioni, non commerciale, non opere derivate.
This
work is licensed under a
Creative Commons Attribution-Noncommercial-No Derivative Works 2.5 Italy License.